By Connie Pelton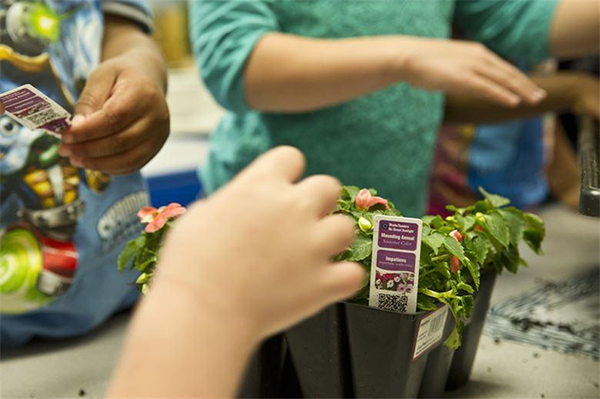 "I'm bored!" Most parents have heard that dreaded complaint from their child in the winter when kids are cooped up in the house. You can chase away your child's boredom blues by creating an indoor garden together. You'll get a jumpstart on the spring planting season and keep your kids busy. A gardening project provides children with the right combination of skills and tasks to further their development. Here are five tips to help your little gardener bring a little bit of the outdoors inside.
1. Create a Windowsill Garden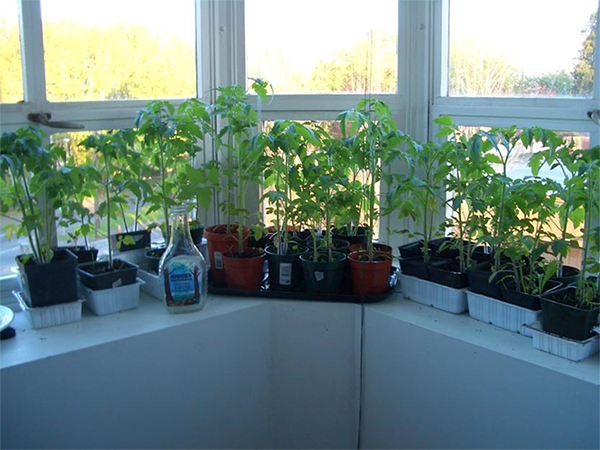 Windowsill gardens are easy and kid-friendly. By using containers, kids can watch seeds grow into larger plants. Seasoned gardeners suggest growing herbs by using a long, narrow container to fit your windowsill and to catch drainage. But any leftover container you have around the house, including butter or margarine tubs or plastic cups, will work as well. You can find seeds and potting soil at your local garden store. Herbs are great for windowsill gardens as they grow pretty quickly, and you have a wide array of choices. Mint, rosemary, dill, oregano, and thyme will grow and thrive as long as you keep the soil damp and give the plants some sun. Add some natural mulch to the top to keep the plants moist.
Children like to take part in every step of the project, so allow your child to hold the container while you trim the plants. Vegetables such as carrots and lettuce will also do well in a windowsill garden. When it's time to harvest the herbs for a special sauce for dinner, or carrots for lunch — allow your child to share in the experience. They'll feel a sense of pride as they are eating a meal with the food they helped to grow. And if you have a picky eater, growing your own food with your child is a creative way to get them to eat vegetables! Using herbs from your windowsill garden is also a great way to stretch the family budget.
2. Do-it-Yourself Terrariums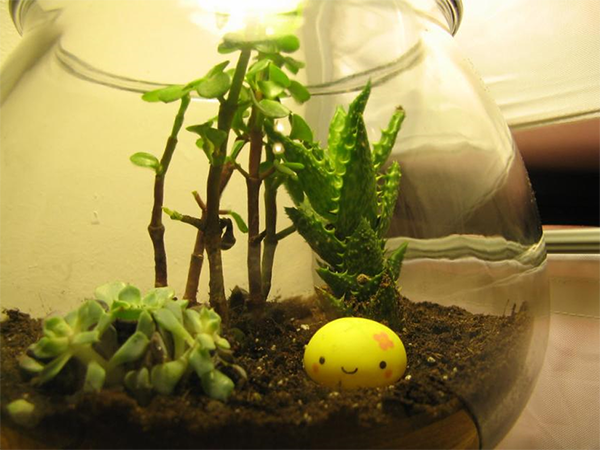 You can create a beautiful terrarium inside your home in a few easy steps. This unique indoor garden is low-maintenance — a big plus for parents. To get started, decide if you want an open or closed terrarium. (The latter is for plants that like humidity; it has a lid, which you remove periodically.) You'll need basic supplies, including a clear glass container, rocks, soil, and plants. NASA has step-by-step instructions you can read with your children before beginning the process. Pro tip: Put a miniature toy animal inside and ask your kid(s) to name it.
3. Pot People
Making flower pot people is a fun indoor gardening project to do with kids. According to Dr. Leonard Perry of the University of Vermont extension, creating pot people is a great way to interest kids in gardening. Draw or paint faces on clay pots and fill them with soil. Plant grass seed, water daily, and watch the "hair" grow. When using paint with kids, put newspapers down on your floors before you begin. Let them paint some pine needles to stick in or on their pots. There is no wrong way to make pot people so let your child's imagination run wild!
4. Build a Birdhouse
Building a birdhouse or bird feeder is a great indoor activity especially on snowy nights. Food is scarce for birds in the winter and by building a bird feeder you'll attract birds to your home. It will also give you something to decorate your garden with, come spring. You can buy birdhouse kits from garden centers or craft shops, or you can make your own bird feeder with tin cans, jars, or plastic containers. You can even use old shoes, logs or scrap wood. Make sure an adult handles the cutting. After you determine what kind of birds you want to attract, have your child help you decide on the right feed.
5. Sprout Seeds in Your Kitchen
You'll need just three ingredients to grow food in your kitchen: a glass jar, damp paper towel, and seeds. This is a great way for kids to learn and understand where their food comes from. Use any seeds you have leftover from fall, such as pumpkin seeds, or you can try beans or lentils. Line the glass jar with the damp paper towel and insert the seeds between the glass and towel. Close the jar, and have your child keep an eye out for any seeds that sprout. That should happen in a few days. Just be sure to keep the paper towel moist.
Working side by side with your child to grow something helps them to find develop an appendage that will serve them for a lifetime: a green thumb. They'll enjoy having permission to get dirty and the chance to bond with you. You'll not only cultivate plants, but also the next generation of gardeners.
Connie Pelton is a retired teacher who spends most weekends gardening with her grandchildren. Together, they built and planted an indoor vertical garden wall taller than both of them.