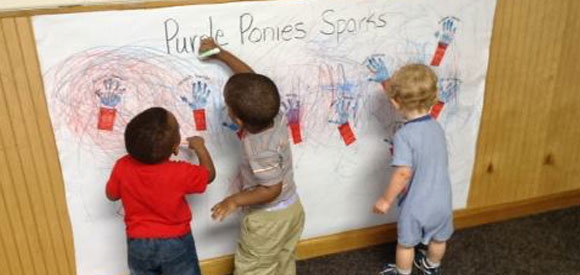 The mission of HoneyTree ELC is to be a support system for families; appreciate, celebrate , and educate children; and create an environment where staff, parents, and the community work together to provide all the pieces for a happy, healthy childhood.
HoneyTree offers a year round program from 6:30am through 6:00pm Monday through Friday. Our commitment to your family is demonstrated through adherence to HoneyTree's offering and policies, such as:
Keypad entry system for controlled building access
Computer Check In and Out
Tadpoles e-communication system
CPR/First Aid and MAT Certified Staff
Nationally recognized curriculums
Participation in the Virginia Quality Improvement & Rating System
Nutritious meals following USDA guidelines
Finding the best childcare facility for your family is a big decision — you need to choose one that feels just right. We invite you to tour our facilities at any time so you can experience first-hand what HoneyTree Early Learning Centers is all about. Contact us to schedule your tour!