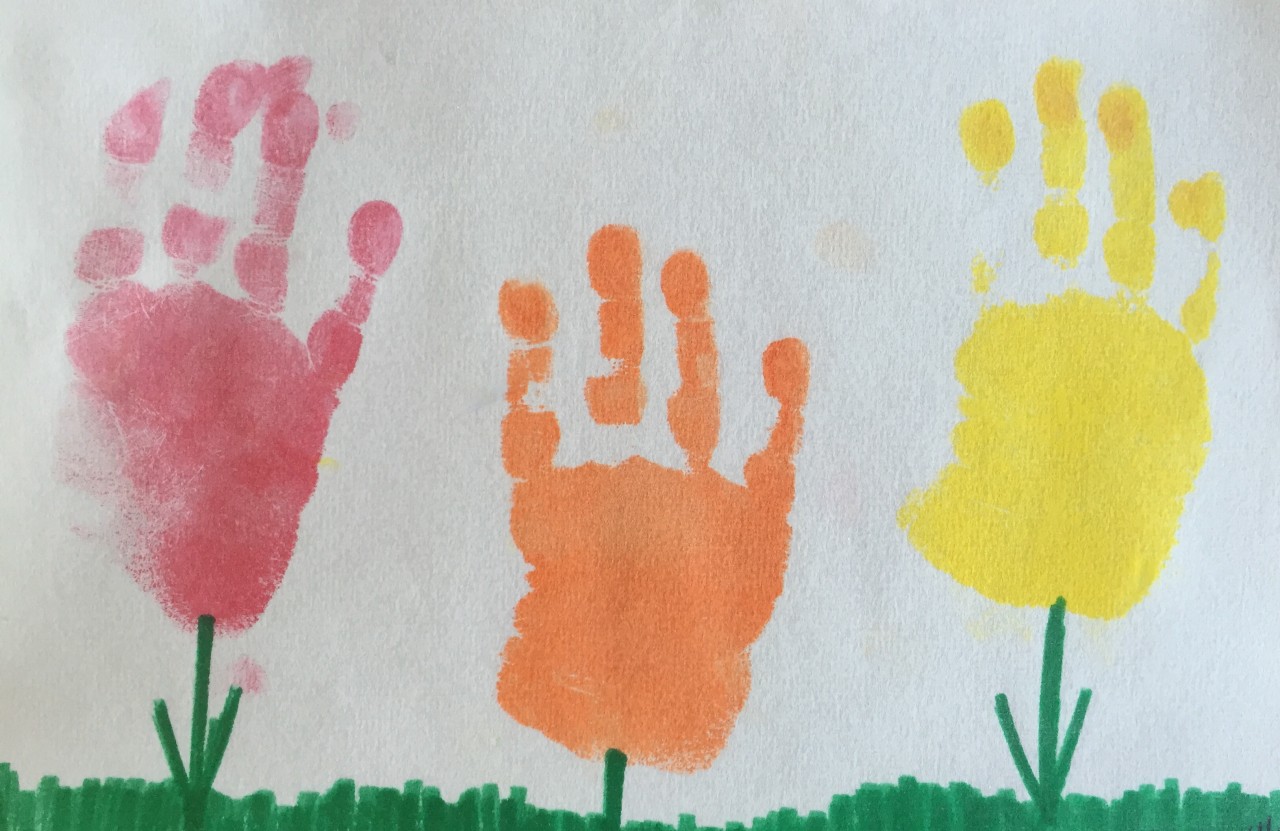 ​It was on July 19 in the year 1910 that the governor of the United States of Washington declared the United States' first "Father's Day". According to History.com, there are more than 70 million fathers in the United States. As the mother of your children and the wife to your husband, you play a key role in Father's Day. You are responsible for coordinating the festivities which allow your children to celebrate Father's Day with their father.
There is absolutely no reason for you to rush out to the store and purchase a card for Father's Day. With a little creativity, you can just help your child create the perfect Father's Day card. As an added bonus, you get to spend some quality time with your children while making these cards!
1. The "I Love You This Much" Card
The "I Love You This Much" card is fun and easy to make. It is also great practice if your child is still working on his/her letters. To make this card, you will need three pieces of construction paper, some letter stickers (or you can have your child write the letters), some scissors, and some glue.
First, you are going to trace your child's hand on two pieces of construction paper and cut it out. The third piece of paper will be used to cut a long strip which you will fold accordion style. Next, you will have your child write (or use letters) to spell out "this much" in the different squares on the folded strip of paper. Finally, help your child write "I love you…" on the front of one of the hands (which will be the front of the card) and then glue the ends of the folded piece of paper to each of the hands.
2. Hand Print Card
Your children can use their hands to create an adorable card with their hand print on it. This is a memorable card your husband and their father can put up to always remember how small their hands were. This Father's Day card is perfect for artsy and creative children, because you can give them the freedom to decorate the card with the hand print on it anyway they want to.
3. Paint Chips "Why We Love You" Card
This particular Father's Day card is great when you do not have a lot of money to spend on the art supplies needed to make the card. Head to the nearest store that sells paint such as Wal-Mart, Lowes, or Home Depot, and get yourself a handful of the free sample paint cards. Consider having your child pick out some of his/her father's favorite colors. Then, all you need is a hole punch, some markers (or gel pens), and a keyring.
Punch holes into the corner of each of the paint sample cards. Next, help your child write "Just a few samples of why I love you" on the sample card he/she wants to be the front of the card. Then, your child can write reasons why he/she loves his/her dad on each of the cards. Finally, you can use the holes you made with the hole punch to put the cards on a keyring. A ribbon or the twist ties you get when you bag produce at the grocery store would also work as a binder for this type of card!
Don't buy a Father's Day card for your husband this year. Encourage your child to make one – it will mean more that way!