NOW OPEN and ACCEPTING NEW ENROLLMENTS!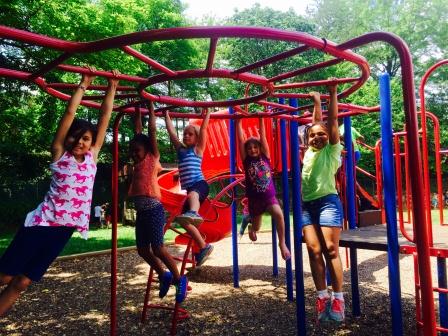 Our mission is to be a support system for families; appreciate, celebrate, and educate children; and create an environment where staff, parents, and the community work together to provide all the pieces for a happy, healthy childhood. HoneyTree Learning New River Valley operates as a 501(c)3 organization under the McLeod Family Foundation.
Our Christiansburg location offers the After School program "The Hive" with bus pickup from local elementary schools. Our center is open Monday through Friday. We also offer care on days schools are closed, snow days and during school breaks. Our commitment to safety is demonstrated through:
Keypad entry system for controlled building access
Computer Check In and Out
Tadpoles e-communication system
CPR/First Aid and MAT Certified Staff
Nationally recognized curriculums
Participation in the Virginia Quality Improvement & Rating System
Nutritious meals following USDA guidelines
Finding the best childcare facility for your family is a big decision — you need to choose one that feels just right. We invite you to tour our facilities at any time so you can experience first-hand what HoneyTree Learning is all about. Contact us to schedule your tour!