HoneyTree Early Learning Centers offer the following programs for you child.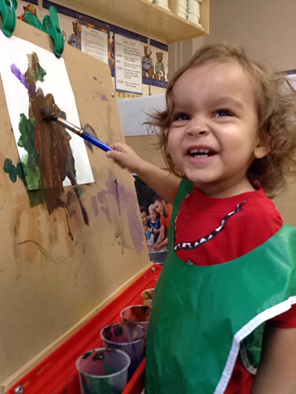 HoneyTree Early Learning Centers was founded in 1979. For over 30 years, we have provided young children with a quality education and have offered families the security of knowing they are receiving exceptional care.
HoneyTree offers childcare from 6 weeks to 12 years of age. Our centers open at 6:15 am and offer daily extended hours making it convenient for the working parent. We are committed to maintaining higher standards through our participation in the Virginia Star Quality Initiative and the National Early Childhood Program Accreditation (NECPA), so you can expect your child to receive the best, quality educational experience.
Finding the best childcare facility for your family is a big decision — you need to choose one that feels just right. We invite you to tour our facilities at any time so you can experience first-hand what HoneyTree Early Learning Centers is all about.